Aerospace Faculty
Department of General and Applied Physics
Department provides the following preparation
«Bachelor» Speciality 105 «Aplied physics and nanomaterials»
«Master» Speciality 105 «Aplied physics and nanomaterials»
Field of expertise
10 «Natural sciences»
Specialty
105 «Aplied physics and nanomaterials»
Educational program
Aplied physics
Study form
Full time
Duration
«Bachelor» – 3 years 10 months
«Master» – 1 year 4 months
Purpose of teaching: preparing the students to work at science-intensive production (first of all the aviation and defense sectors) and to scientific activities, as well as forming skills and abilities of professional knowledge independent acquisition on the base up-to-date educational and scientific technologies.
Such preparation is carried out by highly professional team of teachers and scientists including the doctor of sciences and professors from the leading institutions of the National Academy of Sciences of Ukraine.
Research work of department students begins from the second course in educational and research laboratories of the department and institutes of NAS of Ukraine. That helps to develop scientific thinking  and teach engineering activities and increases the job placement possibilities.
STUDENT RESEARCH WORK DIRECTIONS:
Physics of nanosystems and nanotechnologies: research associated with one of the most actual directions in the modern physics development and based on implementing the nanoobjects in all fields of science and engineering.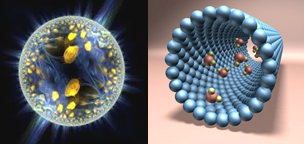 nanoelectronics and IT: developing the memory chips with high density of writing, sensor elements for various purposes, process monitoring systems for the modern navigation and location equipment and the aircraft communication means and ground complexes for air traffic control;
innovation materials for aircraft building: investigation of thermal-physical characteristics of the polymer micro- and nano-composites oriented to producing the various elements of heat-and-power equipment for aircrafts (aviation and rocket engines, propellers, unmanned aircrafts). Development of technologies for obtaining the thin, light and transparent nano-composite films for protection of the aircrew against the UV-radiation;
physics of power systems: solution of the problems concerning the environment-friendly power systems, generation processes, accumulation and transformation of all types of energy, means for monitoring, diagnostics and the power equipment control systems;
innovation medicine: creating the devices for noncontact monitoring of the aircrew health and developing the nanomaterials for biologically active components of aerospace engineering;

liquid crystals:

 development and investigation of the new liquid-crystal based composite materials for nanotechnologies and their application to aerospace engineering.
Educational process includes:
individual approach to every student;
development of logical thinking and capability to make the independent decisions;
real work in the educational laboratories and professional investigations using the up-to-date research equipment;
continuous upgrading the IT-skills;
free access to information resources.
Youths of call-up age have the possibility during educational years pass the reserve officer course on the faculty of military training.
All students have the possibility to obtain (contract-based) additional second education with the issue of the state higher education diploma.
Scholarship for students of this speciality is by 15 % higher than for other specialities; name grants exist too. Students are provided with a hostel
Detail information about education and student life can be obtained in https://nau.edu.ua/,  and about the General and Applied Physics Department – on the website of NAU Aerospace Faculty.
We invite you to study on speciality 105 "APPLIED PHYSICS AND NANOMATERIALS" with guaranteed employment in enterprises where high intellectual potential is required!!
General and Applied Physics department  website
http://aki.nau.edu.ua/kzpf  
 e–mail: zag.fiz.nau@gmail.com
 (044) 406-71-66,  
 03058,  Kyiv,  Komarova av., 1