| | | |
| --- | --- | --- |
| № | Classroom | Characteristic of department laboratories |
| 1. | «Computational physics (Computer class)» | Computer class is intended for simulating the physical phenomena related to such sections of physics as "Mechanics", "Molecular physics and thermodynamics", "Electromagnetism", "Oscillations and waves", "Optics", " Quantum and atomic physics". Laboratory has 16 working places and provides the network communication between teacher and every student. Laboratory software is designed for conducting the virtual experiments corresponding to 22 laboratory works, and for test check of the students' knowledge |
| 2. | "Mechanics. Molecular physics. Principles of electromagnetism" | Executing the laboratory works on mechanics and molecular physics helps the students to understand the theoretical material from the corresponding parts of physics, to become acquainted with measuring equipment,  to get the skills in measuring the physical quantities, processing th results and estimating the measurement accuracy. Upgrading the laboratories contributes to obtaining by students the professional skills. |
| 3. | "Oscillations and waves. Optics. Quantum and atomic physics" | Experimental verifying the laws of optics and quantum physics is provided by the laboratory benches which are equipped with the precious optical devices: microscopes, monochromators, goniometers, pyrometers, and the modern digital measuring devices. Together with modern equipment such as helium-neon lasers, mono- and polychromatic holograms, some place is occupied by the small collection of rarity devices. Modern laboratory furniture and floristics create the comfortable conditions during work |
| 4. | "Condensed state of substance. Nuclear physics" | IN this laboratory the students study fundamentals of quantum theory of crystals, band theory of solids, physics of atomic nucleus and elementary particles. The students get acquaintance with semiconductor devices, devices for nuclear radiation registration, as well as the methods of metallic and semiconductor crystals physical properties investigation |
 Educational process on applied physics is provided with up-to-date material base. Lectures and practical classes are held in the department classrooms with a total area of 470 m2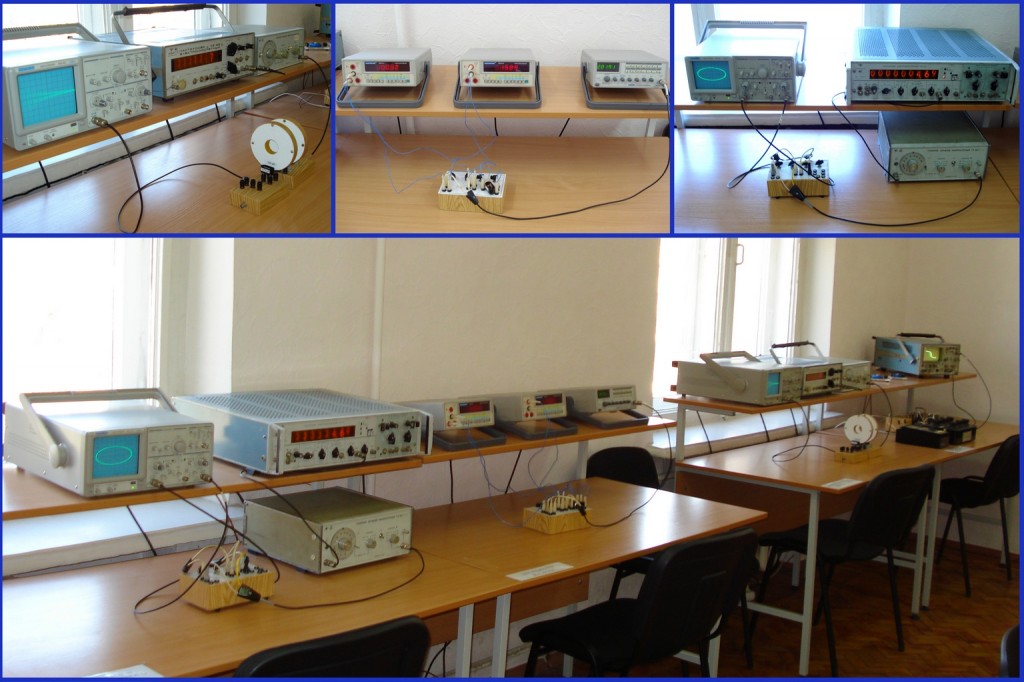 "Electricity and magnetism" Classroom
The laboratory base includes over 35 laboratory complexes for conducting the classic experiments on physics: equipment for studying the mathematical and physical pendulums, gyroscopic phenomena, sound spreading in solid and gas-like bodies, energy and momentum conservation laws, Lissajous figures, reactance impedance, differentiating and integrating circuits, oscillatory circuits, principles of the wireless power transmission, magnetic substances hysteresis loop, Hall's effect, p-n transition, interference in thin films, diffraction in parallel rays, polarization phenomena, investigation of space radiation, internal photoelectric effect phenomena, perfectly dark body radiation, Franck-Hertz experiment, and others.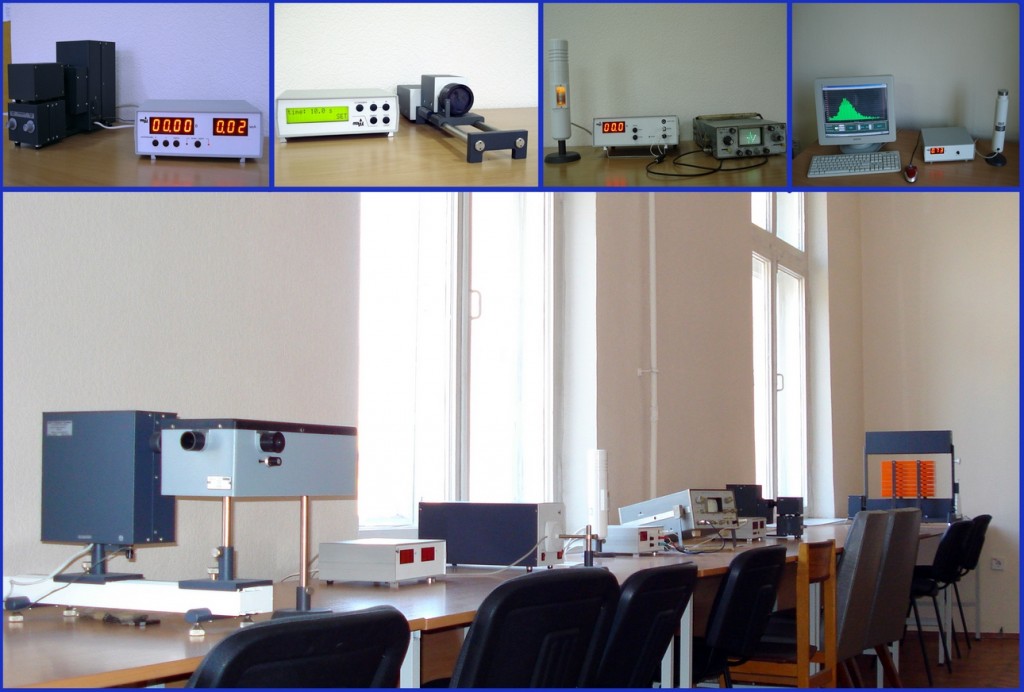 "Atomic and nuclear physics" Classroom
Laboratory works which are executed within the "Practical Physics" are aimed to study and experimental studying the fundamental laws of general physics. Particular attention is paid to the methods of statistical processing of the obtained experimental results as the basis for the planning and analysis of experiments in physics.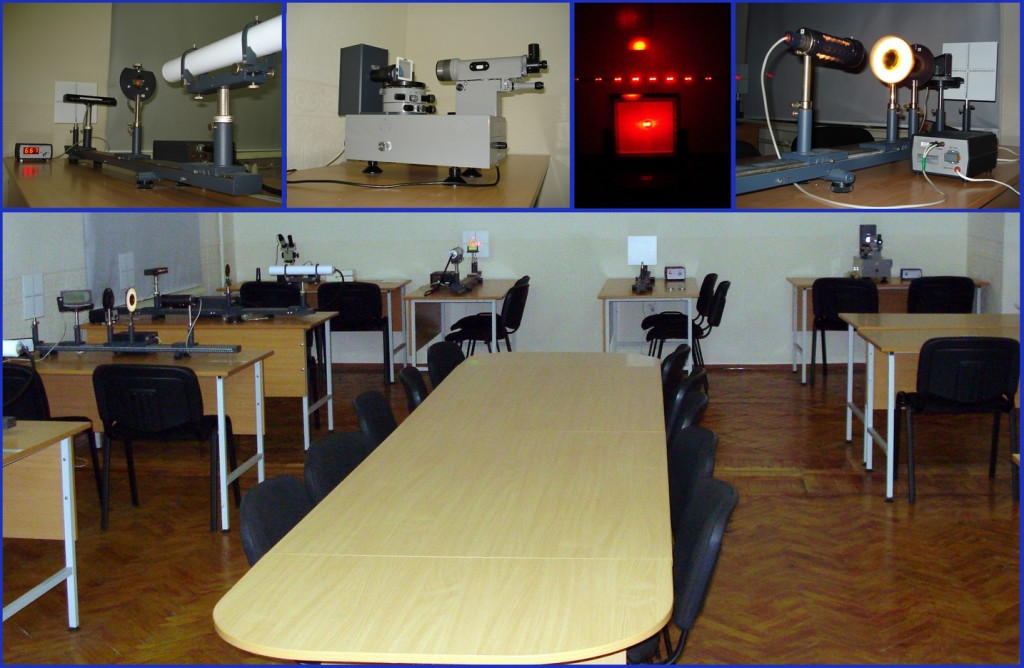 "Optics" Classroom
Equipment is located in the laboratories of mechanics and molecular physics, electricity and magnetism, optics, atomic and nuclear physics according to its intention.
There are computer classes at the department (engineering research laboratory) where students study computer technology and programming principles, software for solving physical problems, develop diagnostic programs for power equipment, etc.